Few hobbies can be as financially and rewarding as gaming. Whether playing blackjack, roulette, slots, various forms of poker online or one of the other options available in the dazzling myriad that is the gaming world, that elusive big win never seems more than the roll of a dice, or the turn of a card, away.
Of course, the truth is that most gamers are in it for the fun and the thrill, which is exactly the way it should be. If successful, a night chancing your arm can lead to a nice, unexpected, and most certainly welcome, bonus.
Though of course it is unwise to place any great weight of reliability on generating income through gaming, there are things you can do to increase your chances of success. One such tip, particularly for those who may be somewhat new to the often dazzling and confusing world of gaming, is to play along and hone your skills online before heading for the three dimensional experience.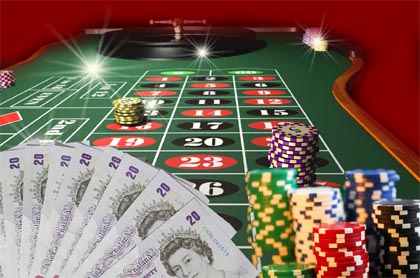 The success and rise of online casinos has been meteoric and their popularity seems only set to increase as they find new and innovative ways to attract both newcomers and seasoned gamers alike. With the Internet available in an ever-growing number of homes, not to mention on tablets and mobile phones, the market for online gaming has never been greater.
One of the reasons why getting your casino fix online has become such a hit is because of the fast-paced lifestyle people in the modern world tend to lead. Quite simply, they no longer have time for an elongated trip to the gaming tables – hence why doing so has become something of a special event, rather than the norm.
In addition, online casinos are not restricted by opening hours or location. Gamers can log on and wherever and whenever they like. One of the main advantages of playing online is the vast majority of sites offer you the chance to hone your skills and practise the games on free demo versions.
Whether it's online roulette or online slots, with no money at stake, there's no pressure on the outcome, thus leaving you free to find your favourite and explore different strategies.
What's more, Internet casinos offer higher payout rates. This is a result of simple financial maths. Owners of land-based joints have a considerable amount of extra expenses to take into account. Equipment, furniture, staff and a myriad of other possibly small, yet vital, things need paying for.
On the other hand, online games have no such problems with regards to overhead expenses, salaries, building rentals and all the rest of it and can therefore concentrate on rewarding the brave gamer.
There is also a comforting level of safety and security when gaming online. The reputable sites, which are of course the ones on which you should be playing, have to pass strict auditing examinations before being awarded their status. Such tests consist of the running of millions of games on the virtual casinos to ensure that the software is totally and utterly fair.
Furthermore, online gaming is far more personal; you can play to your heart's content without fear of an unruly crowd disrupting your concentration or exhausting yourself with futile attempts to read body language while desperately trying to hide your own.
Generally, it's quite simply easier and more convenient to play online. You don't have to dress up and dust off the glad rags to make sure you look the part. Should you wish, you can play along in your pyjamas. Online casinos are all about the unique mix of excitement and comfort.